Therapeutic Music for Military
Veterans and their Families
Click here to download a free 30 minute zip file of deeply relaxing music.
Click here to download a PDF flyer to share with other vets and their families.
More resources for Veterans Housing, Legal and Financial Assistance, and PTSD Resources.

I'm deeply grateful for the sacrifices active duty military, veterans and their families make to preserve the freedoms we cherish. As a former US Naval Officer, I understand and empathize with the challenges many vets face when coming home, including Post-Traumatic Stress Disorder (PTSD).
The Liquid Mind series of slow calming music was specifically designed to heal my own anxiety back in the 1980's. The fifteen Liquid Mind albums are all designed with the same purpose in mind: Deep relaxation and enhancing health through mental, physical, spiritual and emotional balance.
Below is a link to 30 minutes of free Liquid Mind music from various albums. This music is used in veterans' PTSD recovery & family groups, and by many healthcare practitioners all over the world, including Mayo Clinic — which utilizes videos that include Liquid Mind Music. Feel free to download and distribute the zip file to other vets and their families.
Here's a link to the zip file, about 48MB in size.
Depending on your Internet connection speed, it may take a few minutes to download.
It should open automatically after download, and reveal a folder with several mp3's.
I consider it the highest compliment when someone falls asleep to my music, but please don't drive and listen to Liquid Mind at the same time, as sedative music is shown to make some folks drowsy.
Bonus video: Here's a link to download "Healing Hawaii II", an hour-long NatureRelaxation.com video for veterans, courtesy of talented nature cinematographer Dave Huting. The file size is 3.65 GB so it may take a while to download, but well worth the effort! Click here to download.
Click here to listen to the patriotic anthem "Oh Liberty" which Chuck wrote for the Liberty Memorial Monument and Museum in Kansas City, Missouri, in 2004. This anthem is in honor of all America's veterans.
Listening to Liquid Mind® music on Pandora, Spotify, Amazon Prime and Apple Music supports my ability to continue creating Liquid Mind. When you create a Liquid Mind station or playlist,
you support my ability to continue creating music.
Thanks for listening!



All Liquid Mind® albums are available from Real Music and all major online stores.
Enjoy a 5-minute Meditation Break.
Watch Liquid Mind Relaxation Videos.
Nature Relaxation Videos are used in Veterans' PTSD groups and also at the Mayo Clinic.

Resources for Military Veterans
The links below offer information on topics of interest for our honored Veterans.

DAV (Disabled American Veterans) has never wavered in its core mission to fulfill our nation's promise to the men and women who served. Visit their website for more resources and links.


Post-Traumatic Stress Disorder: Info from the Mayo Clinic
Post-traumatic stress disorder treatment can help you regain a sense of control over your life.
The Automobile Adaptive Equipment (AAE) program helps physically challenged persons enter, exit, and operate a motor vehicle or other conveyance. Service-connected veterans may also qualify for a one-time payment of $20,114.34 toward the purchase of a wheelchair-friendly vehicle.


1-800-273-8255
The Veterans Crisis Phone Line is a free service that connects Veterans in crisis and their families and friends with qualified, caring Department of Veterans Affairs responders through a confidential toll-free hotline, online chat, or text.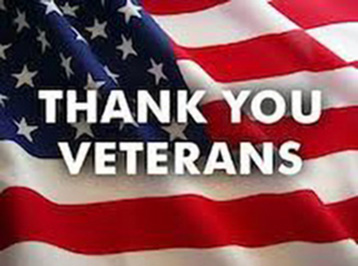 More Resources for Veterans Housing, Legal and Financial Assistance, and PTSD Resources

Music Video for Veterans by Chuck Wild: "Oh Liberty!"

Click here for our FAQ and a list of all Liquid Mind albums.